Dubai
Al Jadaf, Shipdocking Yard, Dubai, UNITED ARAB EMIRATES
Albwardy Diving Services is headquartered in Fujairah and from there offers services to all other UAE ports and anchorages. ADS is equipped with the latest equipment required for hull cleaning, propeller polishing, underwater hull inspection and class app ...
Read More...

Dubai, United Arab Emirates, 5712
DIVETECH UNDERWATER SERVICES Established in 2004, Dubai, U.A.E., providing specialized underwater services to civil engineering & construction contractors, oil companies, ship owners, government departments and to the marine industries, oil & gas ...
Read More...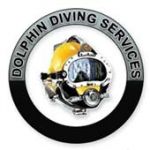 Al Qusais, Ind. 1, Dubai, United Arab Emirates, 84871
Dolphin Diving Services is an ISO 9001:2008 and OHSAS 18001:2007 certified and a class approved diving company under Lloyds Register, DNV-GL, ABS, Bureau Veritas, International Register of Shipping, Hellenic Register of Shipping, Class NK and Intertek Mar ...
Read More...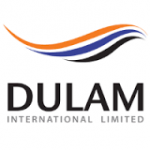 AL JADAF, DUBAI, United Arab Emirates, 3334
We are principally engaged in subsea intervention and engineering services in support of the Construction and IRM activities for offshore structures including pipelines, flow lines, cables, fixed platforms, drilling rigs, SBM and FPSO systems. Our base in ...
Read More...

26th str., Dubai, United Arab Emirates, 282678
We have years of experience conducting underwater inspections, repairs & maintenance using highly technical diver and ROV services.We provide IRM (Inspections, Repairs & Maintenance) services designed to maximize the life expectancy and performanc ...
Read More...

JAFZA View 19, Dubai, UAE, LB191007
Our diving & ROV expertise to serve the Oil & Gas industryIn-water survey of ships and mobile offshore units.

Dubai, United Arab Emirates, 33166
UMC has built a worldwide network of services specialising in affordable, flexible solutions for all classes of commercial, naval and offshore vessels and platforms. UMC delivers underwater and afloat Inspection, Repair and Maintenance (IRM) services.&nbs ...
Read More...