SA - Carebean Sea
Divers in South Carebean Sea and Professional diving contractors, approved by Classifications for underwater repairs and IWS.

Edif. El Guanajo 10C, Cumana, Venezuela
www.commercial-diving-venezuela.com
Established in 1991, AVIMAR C.A. is a fully-incorporated Venezuelan company under 100% Scandinavian ownership and management with over 35 years in the professional and commercial diving industries.AVIMAR C.A. holds current approvals with all major Classif ...
Read More...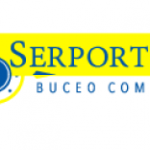 Bosque Transversal 51, Cartagena, Colombia
With 20 years of experience in the commercial diving and maritime industry, Serport S.A. has specialized in a wide variety of services, and has become a benchmark in the Caribbean region in underwater surveys and maintenance of all types of submarine stru ...
Read More...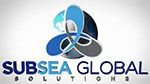 Trinidad West Indies, Netherlands Antilles
Caribbean: SGS Caribbean NV- Panama, Trinidad, and Curacao (Lower Caribbean) Central America We are one of the few full-service underwater marine contractors that can provide project management, in-house engineering, marine and upland environmental servic ...
Read More...

Transversal 52 No. 19-183, Bosque, Cartagena de Indias, COLOMBIA
We are a dive company comprised of former divers from SubSea Global Solutions, the worldwide leaders in underwater ship maintenance, and quickly established ourselves as the leaders in the region for all underwater maintenance and repair services for ship ...
Read More...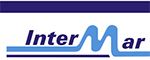 Obispo No 361, Habana, Vieja, CUBA
In-water survey of ships and mobile offshore units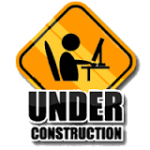 C/EUSEBIO MANZUETA NO.32, DISTRITO NACIONAL, Dominican Republic
Underwater, divers, Photographic, Inspections, CCTV/Video, Hull coating, Underwater hull cleaning, Propeller super polishing Blanking of sea chests & overboard discharges Installation of cofferdams Replacement of transducers & speed logs

110 Western Main Rd, Chaguramas, Trinidad & Tobago
Our range of services vary, and are inclusive of the following in industrial, commercial and residential applications. Ship Husbandry services include: UW cuttingUW weldingUW video inspectionsUW video security inspectionsIn water video inspections (Clas ...
Read More...

Pezuela Nº 48, e/ San Marco y Moré Cojimar, Cojimar, CUBA
In-water survey of ships and mobile offshore units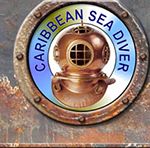 Kaya Seru Kristof AE 113, Netherlands Antilles, Curacao, AE113
Caribbean Sea Diver N.V. is a commercial diving company, established in Curacao. Our service offering includes:• Ship inspection, maintenance and repair:Photo and video survey inspections, underwater hull cleaning, propeller polish, underwater welding an ...
Read More...

UNARE II, PUERTO ORDAZ, BOLIVAR, Venezuela
Underwater, divers, Photographic, Inspections, CCTV/Video, Hull coating, Underwater hull cleaning, Propeller super polishing Blanking of sea chests & overboard discharges Installation of cofferdams Replacement of transducers & speed logs