Rua Jau No.10 Centro, Sao Sebastiao, Brazil
Oceanave is on the maritime business for over 35 years, carrying out ship´s repairs and maintenance. We have a large team of trained and specialized divers to attend the most diverse activities such as hull cleaning, propeller super polishing, wet w ...
Read More...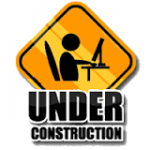 NO.589, JALAN IDAMAN 3/8, TAMAN DESA IDAMAN, 81400 SENAI,JOHOR BAHRU. MALAYSIA., Malaysia
Ocean21 Offshore Sdn Bhd specializes in top side, subsea inspection, repair and maintenance work. In support of the Oil&Gas as well as Marine industries. Our services includes subsea/diving inspection, engineering or installations, rope access plus ND ...
Read More...

No.21 Toh Guan Road East, #06-24, SINGAPORE, SINGAPORE
Waterborne Underwater Hull Cleaning of ships and Submersible PlatformsUnderwater Polishing of Ship's PropellersUnderwater Inspection, Report & Still PhotographyUnderwater Maintenance & Repairs of Surface ShipsNon-Destructive Testing and Cathodic P ...
Read More...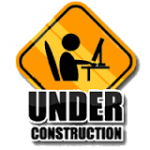 Antonio Miguel dos Santos 115, Santos, Brasil, SP 11431 050
Underwater Hull Cleaning and Holds Cleaning/holds tank .. And Underwater inspection by Class… Location and  coverage.Santos (Head office)São Sebastião (Head Office)Sao Francisco do Sul (Branch office)Paranagua (Auxiliary office) ...
Read More...
22 Syria Street 307 Roshdy, Alexandria, Egypt
Underwater, divers, Photographic, Inspections, CCTV/Video, Hull coating, Underwater hull cleaning, Propeller super polishing Blanking of sea chests & overboard discharges Installation of cofferdams Replacement of transducers & speed logs

BLOCK M, NO.95 PANDAN LOOP, Singapore, 126888
Underwater, divers, Photographic, Inspections, CCTV/Video, Hull coating, Underwater hull cleaning, Propeller super polishing Blanking of sea chests & overboard discharges Installation of cofferdams Replacement of transducers & speed logs
199 JALAN KASTAM, 42000, PORT KELANG, Malaysia
Underwater, divers, Photographic, Inspections, CCTV/Video, Hull coating, Underwater hull cleaning, Propeller super polishing Blanking of sea chests & overboard discharges Installation of cofferdams Replacement of transducers & speed logs