BEREAU VERITAS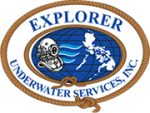 2 San Pedro, Laguna, Philippines
explorerunderwaterservices.com
Underwater, divers, Photographic, Inspections, CCTV/Video, Hull coating, Underwater hull cleaning, Propeller super polishing Blanking of sea chests & overboard discharges Installation of cofferdams Replacement of transducers & speed logs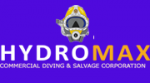 PPA Building Sta. Ana Wharf, Davao City, Philippines
Hydromax, a subsidiary of the AYP Holdings, Inc., established in 2008 is engaged in providing world-class quality and efficient underwater survey and repair and maintenance services on all types of sea vessel. With a highly proficient system and personnel ...
Read More...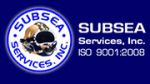 1855 F.B. HARRISON STREET, BGY, PASAY CITY, SAN RAFAEL, Philippines
 SUBSEA is confident in delivering a very high standard for its CCTV survey's, photograph, inspections and other disciplines performed underwater by our highly trained capable diving teams. Underwater, divers, Photographic, Inspections, CCTV/Video, ...
Read More...