Europe - East & Black Sea
Divers in Europe - East & Black Sea and Professional diving contractors, approved by Classifications for underwater repairs and IWS
Hide map

Tomis Blv, No.93, Constanta, Romania
Underwater, divers, Photographic, Inspections, CCTV/Video, Hull coating, Underwater hull cleaning, Propeller super polishing Blanking of sea chests & overboard discharges, Installation of cofferdams, Replacement of transducers & speed logs

SEHITASIM CAD. YENILIK SOK. DEVRAN IS HANI NO.11, KAT.3, 34353, BESIKTAS, ISTANBUL, Turkey
Vessel Salvage Sea Charge and Discharge Lines, All Kinds of Underwater Inspection, Flat Bottom Inspection Seaport Contsructions, Underwater With Insert Repair Buoy Establshment & Maintenance, Cathodic Protection and Fittings, Underwater Welding and Cu ...
Read More...

54010, 19/9, Vodoprovodnaya, Nikolaev, Ukraine
Underwater, divers, Photographic, Inspections, CCTV/Video, Hull coating, Underwater hull cleaning, Propeller super polishing Blanking of sea chests & overboard discharges Installation of cofferdams Replacement of transducers & speed logs.

Vlaykov 22, Varna, Bulgaria, 9000
Commercial diving services. Confined with the international diving and safety standards, our company offers a variety of quality underwater services, combined with timely reaction, adequate assessment of your task and a team of experienced specialists tha ...
Read More...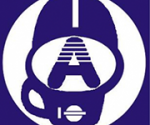 19 Kapitan Petko Voivoda, Varna, Bulgaria, 9000
Aquanaut" Ltd. Company was founded in 1989 by corporate file N 576/1989.The company is permitted and has a certificate from Bulgarian register of shipping , from Germanischer Lloyd No 17189 – HH/14.11.2006 and Bureau Veritas N DNS/2003/201/R1/CPI for unde ...
Read More...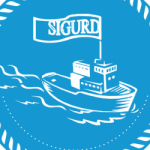 Chkalova 43, Nikolaev, 54017
Shipping Company Sigurd is a well known diving company for Underwater services vessels classified by all class societies working in Ukraine, to attending with different kinds of services, including underwater surveys and repair.In water surveys with digit ...
Read More...

Kavacık Mahallesi Ekinciler Caddesi Uluer, Istanbul, Turkey, 5-6 Beykoz
As we Alesta Diving and Underwater Services Industry Trade Limited Company so that  giving better service , we've gone into  facility with our professional staff and new title in 2010 September. Definite part of our works that done and given ser ...
Read More...
RASIMPASA MAH. YAVUZTURK SOK. YAVUZ APT. NO:32/ 1 KADIKOY, ISTANBUL, Turkey
Underwater, divers, Photographic, Inspections, CCTV/Video, Hull coating, Underwater hull cleaning, Propeller super polishing Blanking of sea chests & overboard discharges Installation of cofferdams Replacement of transducers & speed logs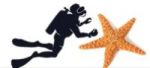 Aydıntepe Mah. 100, Tuzla, ISTANBUL, Turkey
Underwater, divers, Photographic, Inspections, CCTV/Video, Hull coating, Underwater hull cleaning, Propeller super polishing Blanking of sea chests & overboard discharges Installation of cofferdams Replacement of transducers & speed logs