Latvia
Divers for Latvia and Professional diving contractors, approved by Classifications for underwater repairs and IWS.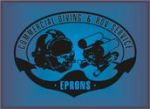 In water survey for class, Inspection in Lieu of Dry Docking (UWILD), Documented ship inspection for owner, Hull thickness measurement, Zinc anode replacement, Underwater Transducer replacement and repair, Blank off sea chests, Propeller cleaning & po ...
Read More...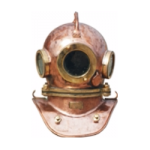 Pils str. 27-3, Ventspils, Latvia, LV3601
SHIPS HULL CLEANING, PROPELLER CLEANING & POLISHING, UW SURVEYS WITH HELP OF CCTV OR ROV, UW CLASSIFICATION SURVEYS,SIDE SCAN SONAR & 3D SONAR SURVEYS, WELDING & CUTTING, PROPELLER CRROPING, METAL TICKNESS MEASUREMENTS,MARINE SALVAGE, UW CONST ...
Read More...