Suez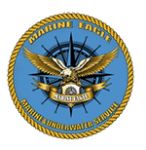 Marine Eagle offers turnkey underwater repair and maintenance solutions to shipowners wherever and whenever they are needed. Hull Cleaning MachineHydraulic Brushes and PolishersCCTV SystemUnderwater Diving HelmetsUnderwater cutting and welding equipmentUn ...
Read More...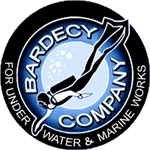 6 Gaza St. from P.said St.,, Suez, Egypt
Bardecy was founded in 1984 and in the early 1990. Bardecy was a pioneer in saturation diving developing advanced techniques and procedures.

Tawaonyat Al Kahera Bldg. No. 15, Suez, EGYPT
Technical Diving and Shipping Agencies Underwater Diver Works U/W hull cleaning, In Liew of Dry Docking Survey's, Removal of intake gratings, Waterproofing, Measurements, Blanking of tailsaft, Inspections / Reports, Photography and Video.

Ain El Sokhna Rd, Attaka, Suez, Egypt
BEVALDIA Diving Services & Dry Ship Repairs (Manager of the branches PSOMAKARA & GAMSRO) is a worldwide company, which provides Diving Services & Dry Ship Repairs in more than 23 countries. Countries:Greece, Togo, Turkey, Ivory Coast, Cyprus, ...
Read More...