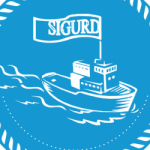 Chkalova 43, Nikolaev, 54017
Shipping Company Sigurd is a well known diving company for Underwater services vessels classified by all class societies working in Ukraine, to attending with different kinds of services, including underwater surveys and repair.In water surveys with digit ...
Read More...

67 Franklin Roosevelt Ave, Cyprus
L&M SEAMASTERS is a fully established Company, based in Limassol, Cyprus, since 1984 dealing with the followings:Towing & salvage, re-floating with our own Tug Boats (See Fleet).Underwater services including underwater welding and other repairs, h ...
Read More...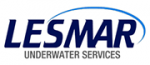 Parcela No.11, A5 Lt.A, Quilpue, Chile
It is a company of commercial diving established in Valparaiso (Chile) in 1991 by Leonardo Escobar Silva, who served as Diver Professional Salvage in the Chilean Navy from 1975 onwards, gaining great experience in different types of underwater operations ...
Read More...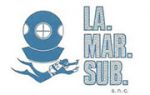 Calata Sgarallino,, Livorno, Italy
LA.MAR.SUB carries out all kinds of inwater and subacqua work, including the following:  Inwater surveys of ships  Ship Husbandry  Inwater photography  Anode substitution  Graving  Blanking  Jetty & pier rep ...
Read More...

Jr. Francisco De Zela N 265, Callao, Lima, Peru
Peruvian capital company recognized as the market leader, since 1992 maintains a reputation of successful experience and quality in Underwater Engineering. The company is located in Callao, Peru's main commercial port. Lufesa has DICAPI and APN auth ...
Read More...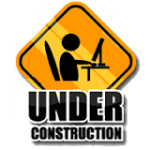 Gang Kou, Lianyungang City, China, Jiangsu
Underwater, divers, Photographic, Inspections, CCTV/Video, Hull coating, Underwater hull cleaning, Propeller super polishing Blanking of sea chests & overboard discharges, Installation of cofferdams, Replacement of transducers & speed logs

CYPRUS LIMASSOL
Tel:+357-25-376787. Fax:+357-25-359089
Divers underwater works.

ITALY LIVORNO
Tel:+39-0586-882055. Fax:+39-0586-881556
Divers underwater works.

USA MOBILE. AL
Tel:+1-334-4324480
Divers underwater works.

NORWAY AVALDSNES
Tel:+47-52820500. Fax:+47-52820083
Divers underwater works.

SOUTH KOREA INCHON
Tel:+82-32-8810050. Fax:+82-32-8810050
Divers underwater works.

NO. 208, 10, Yeonanbudu-ro, 33beon-gil Jung-gu, Incheon KOREA, Korea
Underwater, divers, Photographic, Inspections, CCTV/Video, Hull coating, Underwater hull cleaning, Propeller super polishing Blanking of sea chests & overboard discharges Installation of cofferdams Replacement of transducers & speed logs R