NS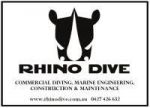 Garbutt East, Queensland, Townsville, Australia, 4814
Rhino Dive is able to provide professional dive teams able to complete underwater tasks to a depth of 50 metres.Our divers are from a trade or military backgrounds and are extremely proficient in all aspects of marine construction, engineering and mainten ...
Read More...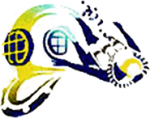 26,Agiou Konstantinou, MOSCHATO, Athens, Greece
D. Savvidis Diving is a Company that works to enhance quality on Shipping Services whose members have been working for many years in this field and which have more than 20 years of personal experience.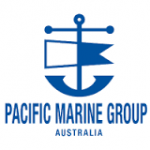 60 Perkins St., South Townsville, Queensland, Australia
Pacific Marine Group was started in 1986 as a small commercial diving company based in Bowen, Qld. Now, over 25 years later, our commercial diving division has evolved into a leader in the commercial diving field in Australia, able to support complex, rem ...
Read More...

50 Thornhill Dr, #12, Dartmouth, NS, Canada, B3B 1S1
ALL-SEA UNDERWATER SOLUTIONS is one of the leading underwater ship repair and maintenance companies in the world. We offer a unique integrated service solution that includes underwater inspections, construction and repairs for a variety of marine industri ...
Read More...

107 Draper Street, Portsmith, Cairns, Australia, 4870
These assets under the one roof enables us to deliver a variety of marine support services including but not limited to:Commercial Dive Services, Underwater Inspection, Repair and Maintenance Services, Marine Infrastructure Inspection, Repairs and Mainten ...
Read More...

60 Perkins St, South Townsville, Queensland, Australia
Underwater, divers, Photographic, Inspections, CCTV/Video, Hull coating, Underwater hull cleaning, Propeller super polishing Blanking of sea chests & overboard discharges Installation of cofferdams Replacement of transducers & speed logs R