PIRAEUS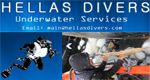 Deligiorgi 149b, PIRAEUS, GREECE-
Approved from several Classification Societies for In water Surveys.In water Surveys carried out by experience divers using color CCTV video camera with U/W lights, with umbilical cable 100 m. two way communication diver/surface diver supervisor, color mo ...
Read More...

75, Pylis, Piraeus, Greece, 185 33
It was 1986 when Mr N.Segredakis met with Mr G. Savvidis and together comleted successfully the port work of Nafpaktos. Since then and until today they build up together NSD reputation. NSD intention is to participate and support private or government pro ...
Read More...

151 PAPANASTASIOU, PIRAEUS, Greece
Greek Diving Center LTD Is a company which was established in 1980 with interestsin Marine Offshore Civil Diving Scientific Research and Archaeological discoveries. Our Company is world wide in its operations but has particular interests in Greece and Mid ...
Read More...

Zoodochou Pigis, Piraeus, Greece, 18538
It is with this philosophy in mind that we carefully select our principles and in a manner of speaking why they, choose UMAR WSR to represent them.

Vasileos Georgiou B'-5, Piraeus, GREECE, 18534
Is a training organisation whose aim is to provide recreational scuba diver training throughout Greece via its authorised centers and instructors, who in turn, certify qualified divers.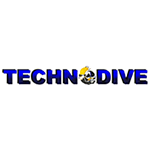 15-17 HATZIKYRIAKOU, Piraeus, Greece, 18537
In-water Class surveys - Special surveys for paint conditionUnderwater hull cleaning - Brushcart system - Armada system U.S Navy approvedPropeller Super diamond polishingPropeller repairs/crack detection & repairPBCF (Propeller Boss Cup Fin) Installat ...
Read More...

20 Fokionos Str,, Piraeus, Greece, 18756
Over 35 years experience in underwater works give us the power to undertake all kinds of services, from a simple photographing, ruptures, cracks, propeller repairs & re-balancing, up to shipwrecks elevation. Dynamic Divers is approved by Lloyd' ...
Read More...