Poland

ul. Graniczna 9, Stargard, Poland, 73-110
Professional hydrotechnical services. HULL REPAIRS OF VESSELS, PRE-CLEANING WORKS. Underwater welding and cutting, PUTTING ON PATCHES, blowdown, Extraction of sunken OBJECTS, SHOOTING SHOOTING AND OBJECTS THAT ARE UNDER WATERUNDERWATER INSPECTIONS, Floati ...
Read More...

Kasztanowa 24, Niestepowo, Przyjazn, Poland, 83-331
Our firm is suitably equipped to perform both inspections and repair underwather works. Our inspections equipment is duplicated in order to ensure full readiness to perform underwater hull inspections. As for repairs, our firm has bought necessary heavy e ...
Read More...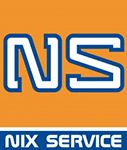 Bukowa 17, Gołubie, Poland, 83-316
Our team consists of engineers, divers who have extensive knowledge and experience.To be able to meet all the customer requirements constantly improve our qualifications.