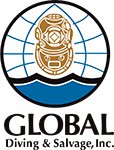 1400 Broadfield Blvd, Houston, USA, TX 77084
www.globaldivingandsalvage.com
We are one of the few full-service underwater marine contractors that can provide project management, in-house engineering, marine and upland environmental services, and the full spectrum of commercial diving services. We do this through our three core se ...
Read More...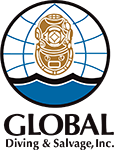 1080 Nimitz Ave, Vallejo, USA, CA 94592
www.globaldivingandsalvage.com
Global's California Regional Office provides diving services for vessels, facilities, hydroelectric operations, and inland municipalities as well as environmental services related to oil spill response, prevention & training, and abandoned vessel remo ...
Read More...

151 PAPANASTASIOU, PIRAEUS, Greece
Greek Diving Center LTD Is a company which was established in 1980 with interestsin Marine Offshore Civil Diving Scientific Research and Archaeological discoveries. Our Company is world wide in its operations but has particular interests in Greece and Mid ...
Read More...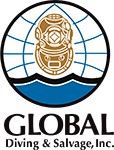 5304 Eielson St., Anchorage, USA, AK 99518
www.globaldivingandsalvage.com
Our Alaska office provides commercial diving services for the Alaska offshore oil and gas industry, marine facilities, vessel operations, and casualty response projects. We have extensive experience working in Alaska's challenging environment, inclu ...
Read More...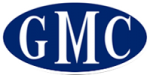 Cape Town, Durbanville, South Africa, 2693
GMC diving and salvage is a South African marine company founded in 1995 by Mr Adriano Guerrini . We provide commercial diving, marine and civil marine engineering services locally in South Africa as well as other African countries and deploy teams intern ...
Read More...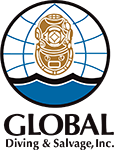 1400 Broadfield Blvd, Houston, USA, TX 77084
www.globaldivingandsalvage.com
Global's Gulf Coast Region provides a targeted range of commercial marine services to the Gulf of Mexico area and the greater Southern United States. Dive operations include a full range of offshore support services, including maintenance, repairs, inspec ...
Read More...

Divers Underwater works. Food stuffs provisioning Deck and Engine Supplies Crew Exchange Underwater inspection Anchor Chain Exchange Support of Bathimetric Work Sounding Depth of Water Drawable Buoys Rescues etc. Approved by LRS for in-water surveys and m ...
Read More...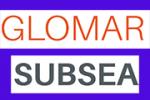 Het Nieuwe Diep, Den Helder, Netherlands, 34A3
GloMar Subsea is the One-Stop-Shop subsea service provider with our own vessels, equipment, subsea and topside services setting us apart from other organizations. We offer a wide range of subsea services and have direct access and control  ...
Read More...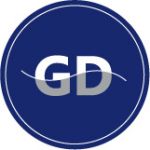 50A Paringa Road, Murarrie, Wynnum, Australia, QLD 4178
Gilbert Diving are Class Society approved service suppliers for in water ship survey and inspection for Lloyds Register. Our surveys are complemented by the use and recording of our high resolution live video feed system which provides footage of outstand ...
Read More...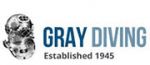 37 Captain Cook Drive Caringbah, Sydney, Australia, NSW 2229
Gray Diving Services is a Sydney based specialist commercial diving company. We have excelled in demanding marine and sub-marine environments for over 70 years.We offer specialist personnel, expertise and resources to complete undersea activities or engin ...
Read More...

9 F., NO.6, Lane 353, Taichung, Taiwan, Rep. Of China
Underwater, divers, Photographic, Inspections, CCTV/Video, Hull coating, Underwater hull cleaning, Propeller super polishing Blanking of sea chests & overboard discharges, Installation of cofferdams, Replacement of transducers & speed logs

Dubysos str. 27A, Klaipeda, Lithuania, LT-91181
Garant Diving – experienced team of divers perform underwater repair, survey an cleaning works along the coast of Baltic/North seas region. Multipurpose vessels are ready to accomplish underwater works of various complexity world wide.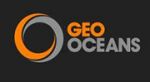 19 Walters Drive, Osborne Park, Perth, Australia, 6017
The small ROV technology is designed to outperform divers, manned and larger ROV systems for a fraction of the cost. The equipment is designed for simple and efficient integration, replacement and repair to maximize the time the ROV is in the water. The M ...
Read More...