Zoodochou Pigis, Piraeus, Greece, 18538
It is with this philosophy in mind that we carefully select our principles and in a manner of speaking why they, choose UMAR WSR to represent them.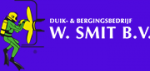 Drutenstraat 5, Rotterdam, THE NETHERLANDS, 3087 CC
Our work is comprehensive where it concerns diving and salvage operations. No job is too small or too large for us. Yet, we are more than a party that just executes. We support clients with advice and assistance pertaining to the approach to the work. And ...
Read More...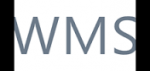 24 NAM CHEONG STREET, Kowloon, SHAM SHUI, Hong Kong, China
Underwater, divers, Photographic, Inspections, CCTV/Video, Hull coating, Underwater hull cleaning, Propeller super polishing Blanking of sea chests & overboard discharges Installation of cofferdams Replacement of transducers & speed logs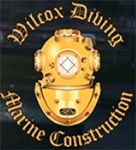 32671 Sandpiper Drive, Orange Beach, USA, Al 36561
Wilcox Diving provides professional, safe, commercial and industrial diving services and has done so since 1997. Underwater Hull InspectionsHull CleaningCathodic Protection ReplacementSea Chest CleaningRunning Gear & Propeller PolishingHull Breach Rep ...
Read More...
Via delle Cateratte 84, Livorno, Italy, 57123
Wärtsilä Underwater Services (formerly Trident) started its journey in September 1993 as an underwater service provider with a team of two divers, specialising in repairing, overhauling, and servicing seagoing vessels, marine installations, and rigs for t ...
Read More...

43 PANDAN LOOP, BLOCK, Singapore
iworldsvcs.biz/preview/website/service/west_squadron_marine/...
West Squadron Marine Services Pte Ltd is an ISO 9001, ISO 14001, OHSAS 18001 and bizSAFE star accredited company in Singapore established in 2007 that provides full range of marine and underwater ship maintenance and services. Underwater, divers, Photogr ...
Read More...