North Vancouver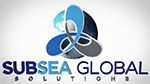 1458 Rupert Street, North Vancouver, CA, CANADA, V7J 1E9
We are one of the few full-service underwater marine contractors that can provide project management, in-house engineering, marine and upland environmental services, and the full spectrum of commercial diving services. We do this through our three core se ...
Read More...

1458 Rupert St, North Vancouver, CANADA, V7J 1E9
Divers underwater works thickness measurements propeller cleaning Class approved permanent underwater shell plating repairs. All-Sea Enterprises 1458 Rupert StNorth Vancouver, BCCanada V7J 1E9T +1 (604)980-9613F +1 (604)980-9223office@all-sea.com

1458 Rupert St, North Vancouver, Canada
ALL-SEA UNDERWATER SOLUTIONS is one of the leading underwater ship repair and maintenance companies in the world. We offer a unique integrated service solution that includes underwater inspections, construction and repairs for a variety of marine industri ...
Read More...

983 West 3rd Street, North Vancouver, Canada, V7P 1E4
ITB Subsea is a leading diving company focused on safety standards. We provide expertise and equipment for most subsea applications.Deep-water DivingUnderwater WeldingSubsea Completions