BISSO MARINE : For more than 100 years, BISSO MARINE has relied on diving to safely perform its marine operations; and since BISSO MARINE is a diving services provider for various maritime and energy sectors, it understands multiple facets of commercial d ...
Read More...

25 Ashley Place,, Papamoa, New Zealand, +64-7-542-0951
Bay Underwater Services NZ Ltd is New Zealands' largest construction diving company with a range of equipment that exceeds all other dive companies in New Zealand.  We offer companies a competitive and diverse range of underwater services.  With ...
Read More...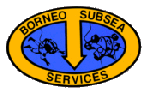 JALAN PATAU PATAU, LABUAN, Malaysia, 6879
We offer Commercial Diving Services to all relevant industry sectors.  Our extensive experience, proven track record and sizable client portfolio is ample verification of our success and competence... Underwater, divers, Photographic, Inspections, C ...
Read More...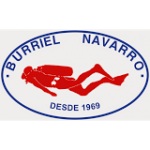 Muelle del Desguace, Valencia, Spain
The Company Burriel Navarro has a long standing reputation which dates back to 1969, when the company was founded, specializing in all types of underwater work, taking part in practically all the building projects in Valencia, either as contractor or as s ...
Read More...

789/128 Moo 1, SRIRACHA, CHOLBURI, Thailand
Beacon Offshore is an ISO 9001:2008 certified and Classification approved company, providing a broad range of maritime services to clients in Thailand and S.E. Asia. With headquarters near Laem Chabang deep-sea port on the Eastern Seaboard, a branch opera ...
Read More...

Rua Quinta dos Lázaros 50, Quintas, Brazil
Underwater, divers, Photographic, Inspections, CCTV/Video, Hull coating, Underwater hull cleaning, Propeller super polishing Blanking of sea chests & overboard discharges Installation of cofferdams Replacement of transducers & speed logs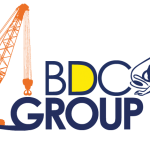 Houtdok Noord Kaai 27B, Antwerp, Belgium, 2030
Benelux Diving Corporation nv was founded in 1967 in Antwerp by 2 divers who specialized into underwater welding and the repair of locks and quays. 45 years later Benelux Diving Corporation has grown into a company with 25 employers and possessing all the ...
Read More...
RASIMPASA MAH. YAVUZTURK SOK. YAVUZ APT. NO:32/ 1 KADIKOY, ISTANBUL, Turkey
Underwater, divers, Photographic, Inspections, CCTV/Video, Hull coating, Underwater hull cleaning, Propeller super polishing Blanking of sea chests & overboard discharges Installation of cofferdams Replacement of transducers & speed logs